Ruben Hunker is Susan Gerard's second cousin. He participates in a band concert in Roanoke, Missouri each summer. The band stand in Roanoke has stood for over 100 years and the concert follows an ice cream social. Much fun is had by all.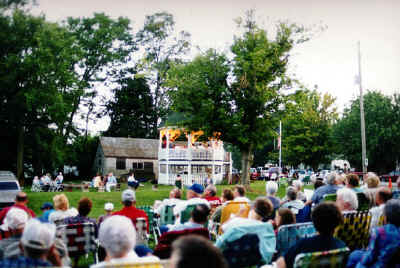 The bandstand is clearly seen above.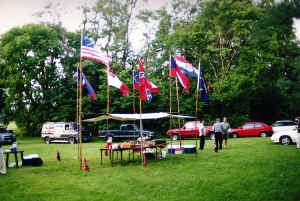 There is a presentation of flags by a local group.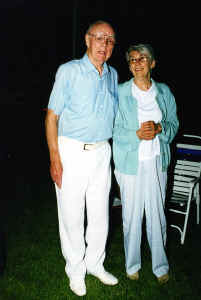 Here are Ruben Hunker and Susan Gerard.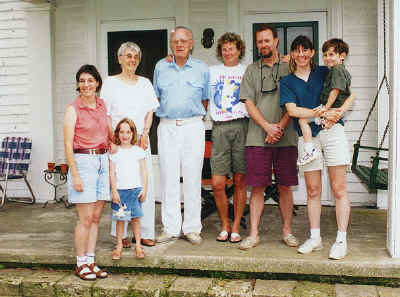 These people are all related. From right to left: Danielle Gerard Schlei, Theresa Schlei, Susan Robertson Gerard, Ruben Hunker, ?, ?, Vivienne Gerard Faurot, and Gregory Faurot. Remember to click on the photo for a bigger version.
In Moberly, about 20 mile away, we found an appropriately named building for Susan.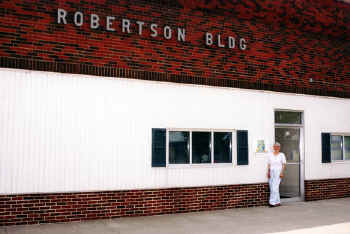 There is a cemetery in Roanoke with some family history. Those pictures can be found here.